Our Partners

AziendainFiera.it has been online since 2003, and was the first portal in Italy to offer web space and opportunities to companies that exhibit, or have exhibited, at the most important Italian fairs. So we were born, and this was our starting point and our driving force. Azienda in Fiera is known to those who are interested in the world of trade fairs, and to the companies that exhibit at them and promote their products and novelties. We are solidly positioned on the first pages of the search engines with the merchandise categories and search strings connected to the products of our client companies. Search engines reward pages that are visited and have continuity over time. The reason is simple: if after more than 10 years a page still receives visits, this means that it is useful and interesting!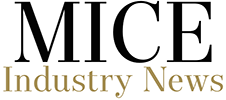 MICE Industry News is a meetings and travel industry online media for professionals involved with the organization of meetings, conferences, incentives, exhibitions and events. It allows visitors and buyers to remain informed and connected to tourism organizations and operators to generate business.

Data on tradeshows worldwide.

Honegger is an international network service company on the market since 1970, with expertise in communication and marketing activities. It realizes effective projects for the exhibition marketing in order to increase the business of more than 5,000 clients, both companies, institutions or associations. In order to support the activities of Honegger Gaspare, the exclusive representative in Italy of Messe Düsseldorf, Honegger Group has founded an integrated society that organises group exhibitions in more than 20 countries in the world. Moreover, it creates and realises booths and different spaces in the trade fairs, shows, exhibitions and retail thanks to its Exhibition Design department.

AGEX was established in 2004 as exhibitions and conferences organizer in the Middle East. It has built an impressive portfolio of B2B events covering all major industries. AGEX's events are supported by a large network of offices which play a vital role in understanding local market conditions. Its major brands now enjoy global recognition within the industries that they serve. We integrate our events and industrial publications within the supply chains of individual markets, allowing us to understand, anticipate and the meet the changes of each industry segment. AGEX is a multi-dimensional company dedicated to staying close to its customer's needs. It focuses in organizing International exhibitions & conferences as ideal platforms for foreign and local companies doing business in the Middle East.
PDF AGEX company portfolio
As a major part of Shenzhen Industrial Platform, LASP is devoted to offering logistics information as well as media publicity, financial support, talent exchange and training service to global industries under the guidence of Ministry of Industry and Information Technology. Shenzhen Logistics and Supply Chain Management Association (LSCMA) is responsible for the establishment, operation and maintenance of LASP. Founded in 1994, LSCMA is an industrial and regional non-profit organization composed by Shenzhen logistics enterprises, scientific research institutions and other related social organizations. It is authorized by Shenzhen administration of non-governmental organization. The members of LSCMA come from logistics, manufacturing, financial, information industries as well as legal, research and higher education institutions in Shenzhen, Pearl River Delta and other cities and proviences in China, also from Asia, Europe, Oceania and North America. Being the supreme 5A grade industrial association in China, LSCMA is playing an increasingly important role in promoting logistics industry development.